Get ready to dive into a world of cheesy goodness with these 6 lip-smacking easy lasagna recipes! From the classic comfort of Four Cheese Bolognese to the fresh twist of Broccoli and Spinach, we've got your taste buds covered. How about shaking things up with a heartwarming Chicken Lasagna or a seafood sensation like Shrimp Lasagna? And who could resist the creamy allure of Heart of Palm or the dreamy delight of Broccoli Lasagna? These recipes are like culinary magic, waiting to be whipped up in your kitchen. Let's roll up those sleeves and layer up that lasagna!
Dive into a comfort food symphony with Broccoli Lasagna and White Sauce. Layers of lasagna pasta, mozzarella, and Parmesan nestle in a velvety white sauce, hugging diced bacon, sautéed broccoli, and parsley. Baked to golden perfection, it's a dance of flavors that'll have your taste buds singing for more!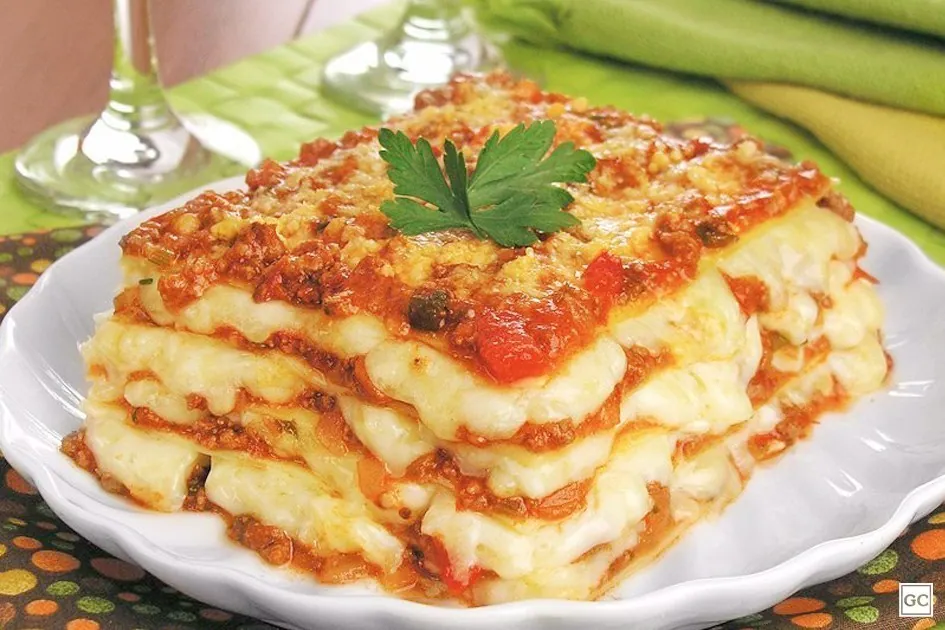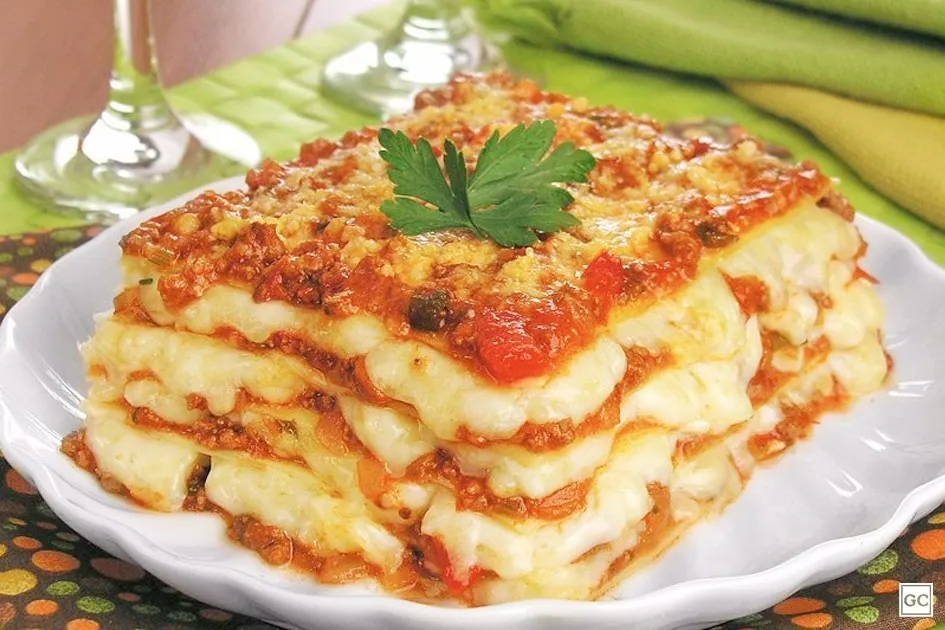 Get ready for a culinary explosion that'll knock your socks off! Introducing the 4-Cheese Bolognese Lasagna, a melt-in-your-mouth marvel that's as cheesy as a grinning Cheshire cat. With three cups of grated mozzarella, a cup each of provolone and Catupiry cheese, plus a sprinkling of Parmesan, this lasagna is the real deal when it comes to gooey, cheesy goodness.
Chicken Lasagna! Picture layers of fresh lasagna pasta, prato and parmesan cheese, and crispy bacon. In the sautéed mix, tender chicken, onions, tomatoes, and a sprinkle of poultry seasoning team up for a savory stew. The star of the show is the creamy corn magic – a blend of corn, milk, and margarine cooked to perfection. Assemble it all in layers: corn cream, pasta, stew, and cheese. Bake till golden and sizzling. That's comfort and taste, all rolled into one!
This dish boasts layers of lasagna pasta and gooey mozzarella cheese, all wrapped in a dreamy tomato sauce. The secret sauce? Sauté shrimp in butter, toss in parsley, flour, and milk, and let the flavors mingle. Assemble it all in a baking dish – white sauce, pasta, mozzarella, and tomato sauce – repeat until it's a delicious tower. Sprinkle parmesan on top, bake for 30 minutes, and voilà! Your scrumptious Shrimp Lasagna is ready to steal the show. Time to dig in!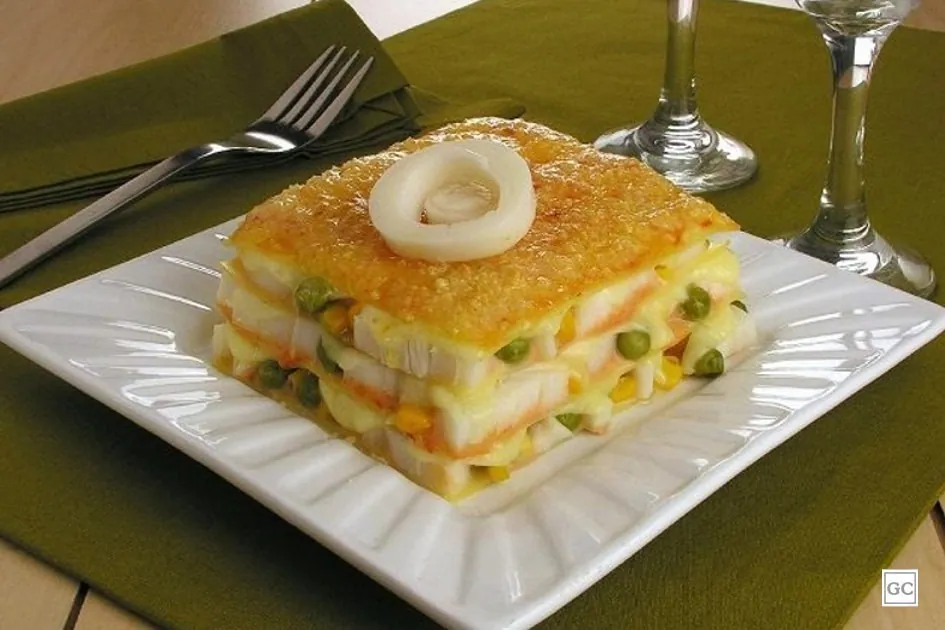 Indulge in creamy Heart of Palm Lasagna, where sautéed onion meets a velvety mix of flour, milk, and cream. Layer pre-cooked lasagna pasta with a medley of hearts of palm, peas, and corn. Top with mozzarella and bake until bubbling. Finish with a sprinkle of parmesan. Let it rest before diving into this comforting delight.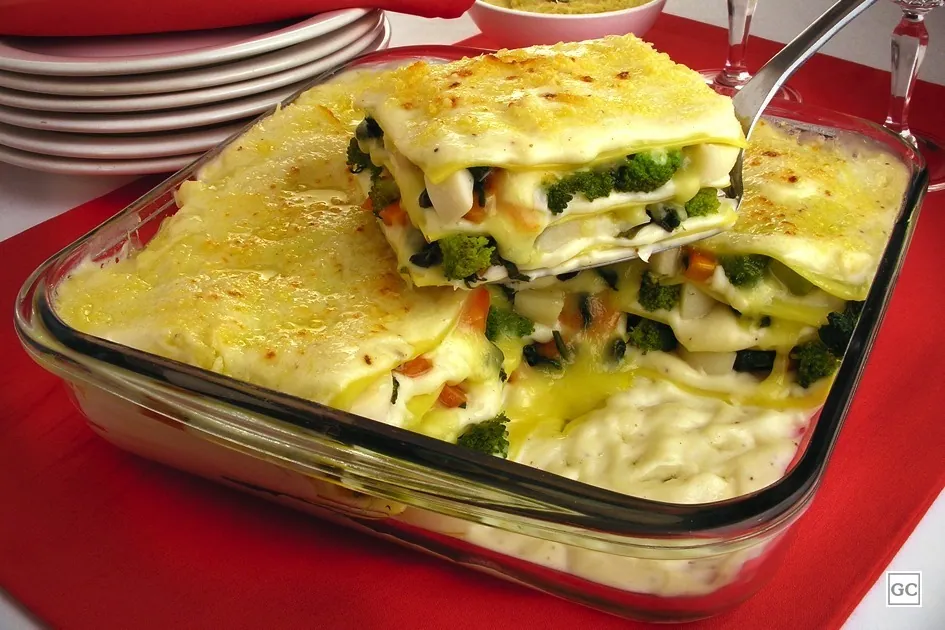 Get ready for a creamy, veggie-packed delight with Broccoli and Spinach Lasagna. A velvety sauce dances with butter, flour, and milk, while sautéed broccoli, carrots, palm hearts, and spinach join the flavor party. Layer this goodness between precooked lasagna pasta, mozzarella cheese, and that dreamy sauce. Top it with Parmesan, bake for 40 minutes, let it chill for 10, and dive into a mouthwatering symphony of flavors.